The top 10 Most Romantic Movies of All Time selected by US Weekly
1) The Notebook
2) When Harry Met Sally
3) Love Actually
4) The Proposal
5) Say Anything
6) Dear John
7) Pretty Woman
8) Forgetting Sarah Marshall
9) The Wedding Singer
10) A Walk to Remember
With Valentine's Day four days away, I asked 15 area professionals and civic leaders — men and women — to name their favorite romantic movies and characters.
Their top favorite romantic movie choice — three of the picks — is the 1998 "You've Got Mail" starring Tom Hanks and Meg Ryan; a remake of a 1936 Hungarian play that became a 1940 James Stewart movie, "The Shop Around the Corner"; and a 1949 Judy Garland musical, "In the Good Old Summertime." Two selected a prior Tom Hanks/Meg Ryan movie, "Sleepless in Seattle," a movie inspired by the classic Cary Grant/Deborah Kerr movie "An Affair to Remember."
For me, nothing beats "Gone with the Wind."
The Elks Theater will be showing the Academy Award-winning David O. Selznick spectacular at 3 p.m. Sunday, March 25. Admission is a donation.
Join me — I'll buy the popcorn.
Prescott's Valentine's Day picks:
Tina Blake, performer/volunteer with Prescott Center for the Arts: "The Last of the Mohicans." Amid the violence of the French and Indian War, an unlikely love blossoms between the daughter of a British colonel and one of the "last" Mohicans. When separated, despite all odds, the he pledges to find her again … and does.
Carmen Frederic, Prescott Area Shelter Services director: "Beauty and the Beast." In her lively household of seven children, action movies dominate. But this Disney love story is "safe to watch around little kids, and it has a sweet message … don't judge a book by its cover."
Juliana Goswick, president and chief executive officer of Yavapai Big Brothers Big Sisters: "You've Got Mail." "I am an incurable romantic where movies are concerned." And the setting is one of her favorite places — a book store. She sees the story as the testament to the power of an "eternal optimist" to find love via email with her business nemesis. "I have a copy if anyone wants to borrow it."
Gail Haugland, human resources and finance director for the Coalition for Compassion and Justice: "Hope Floats." A small town girl and homecoming queen marries the wrong man and is forced to move home with an eccentric mother. She rediscovers the boy she left behind. "It's a very cute, romantic comedy; very PG, but just as cute as it can be."
Leslie Horton, director of Yavapai County Community Health Services: "You've Got Mail." It became a favorite when she met husband, Kevin, in 2001. The couple had a long-distance relationship, often sending love notes via email. She named her first dog "Brinkley; the movie dog's name.
Jenna Howard, special education teacher at Prescott Mile High Middle School: She has two favorites. The first is "Motorcycle Diaries." "I love this movie for the romanticism of the road trip that the two main characters are on. It is the first major trip of their lives across South America on a motorcycle to begin their jobs in medicine. They encounter beautiful country and many adventures on the way. The second: "The Notebook." She has seen it just once "because it made me cry — a lot."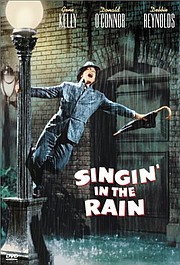 Karen Hughes, Lincoln Elementary School principal: "Singin' in the Rain." To her, it's all about Gene Kelly's character, Don Lockwood, in the 1952 musical. "He is strong, handsome, dapper in his tuxedo and madly in love with his leading lady, Debbie Reynolds. (Not to mention a really great dancer)." The final scene always makes her "swoon."
Jason Kadah, communication and media relations director for Embry-Riddle Aeronautical University: "Ghost." The 1990 movie "ghost" prevents a traitorous friend from harming his love with the help of a reluctant psychic. The first time he saw the movie was while on a flight "and I got all choked up … it gave me goosebumps. It's a sweet love story."
John Mackin, president of the Prescott Unified School District Governing Board: "Sleepless in Seattle." "We both love it," he said of him and his wife, Dani, who first watched it together when they were newlyweds. Star character, Tom Hanks, is a widower with a young son desperate to make a love match for his grieving father with a woman he doesn't know who lives across the country. "It shows humanity – the sadness and moving forward after heartbreak."
Greg Mengarelli, mayor of Prescott: "Hitch." The mayor said he favors the 2005 romantic comedy about a professional matchmaker who unwittingly finds true love because simply, "It's fun." He gets a true kick out of watching Will Smith as "Hitch" teach his love protégé, Kevin James, how to dance, or rather how not to dance. The mayor said he can relate as he is working on his own dance moves for the second annual Boys & Girls Club of Central Arizona "Dancing for the Stars" event in April. "I feel like I'm Kevin James."
Brad Newman, executive director of Yavapai Exceptional Industries: "Open Range." In the 2003 western, actor Kevin Costner rides into town alone, and rides out alone, "but there is a beautiful woman he intends to ride home to after the cattle drive."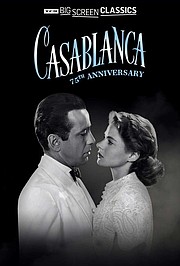 Laura Norman, chief development and communication officer for Western Yavapai Guidance Clinic: "Casablanca," a 1942 black-and-white film "that is a mix of historic flavor and setting with a poignant love story as the central theme." Not to mention the chemistry between Humphrey Bogart and Ingrid Bergman, and memorable quotes: "Of all the gin joints in all the towns in all the world, she walks into mine … We'll always have Paris." Her modern choice: "You've Got Mail." Her husband, Bob, teased her when he recently caught her watching it for the gazillionth time. "Just a nice story that wraps up with a bow."
Annette Olson, executive director of the United Way of Yavapai County: "Sleepless in Seattle." "I just watched it again." Why? "Because I'm from Seattle. And who doesn't love Tom Hanks."
Matthew Phillips, development director for US-VETS in Prescott: "Away We Go." His favorite "because it captures a couples' honesty, commitment, struggles, compassion and humor as they make their way through life together."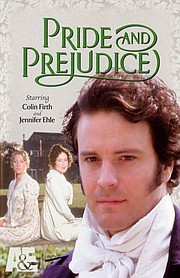 Tim Wiederaenders, the senior editor at The Daily Courier: "Pride and Prejudice." "I've seen it dozens of times, and it dawned on me recently why I like it so much and I don't tire of it." The Jane Austen novel character, Mr. Darcy, performed by Matthew Macfadyen, is "largely misunderstood, very serious, but has a soft side to him." His wife and daughter said: "That's YOU!"
Share and Enjoy