Happy Birthday Richard Gere: The actor is a committed father and a devout Buddhist. 
Richard Gere, the quintessential stud-turned-humanitarian has spent a lifetime in Hollywood, yet never won an Oscar. While he has been voted the sexiest man alive, Gere is also a committed father and a devout Buddhist too.
Born in Philadelphia, Pennsylvania, on August 31, 1949, Richard Tiffany Gere studied at the University of Massachusetts and went on to gain extensive experience as a stage actor. Gere received acclaim for an off-Broadway appearance in Killer's Head, and then made his big-screen debut with a small role in Report to the Commissioner. There was no looking back after this, and today on his birthday let's sit down and watch at least two movies from our list of top ten romantic films starring Richard Gere.
1) Pretty Woman (1990)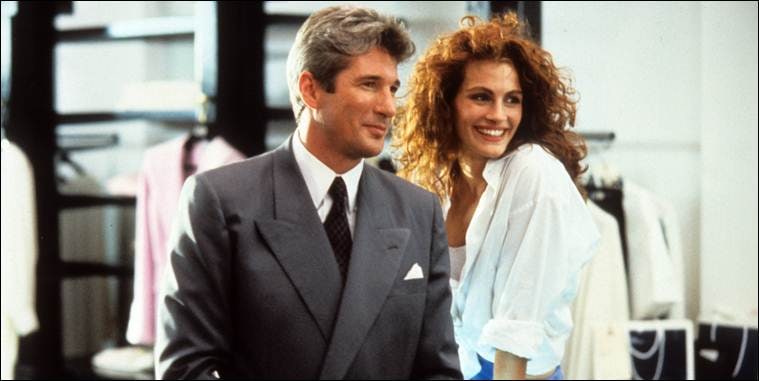 Who doesn't drool over Richard Gere dressed in a suit, walking around with grace and authority. His character Edward Lewis was funny, intense, romantic and sensuous. The compassion in this man was limitless, he gave Vivienne (Julia Roberts) what others didn't, respect. He treated a prostitute with what she deserves, and won everybody's heart in return.
Girls still can't get over him climbing the ladder to get to his lady love – even when he was scared of heights!
2) Runaway Bride (1999)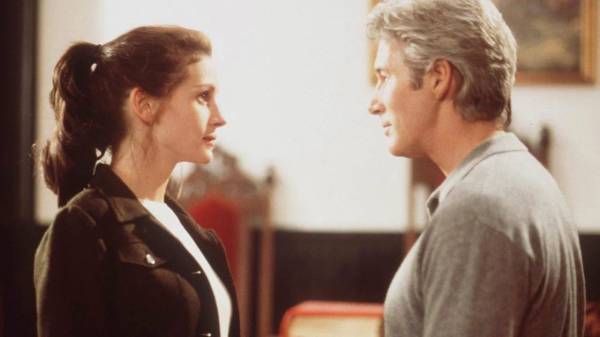 Richard Gere and Julia Roberts were magic on screen. One again with Runaway Bride, he gave us boyfriend/future husband goals. His hair in the film was visibly greyer than ever, and that started the ever increasing attraction for slightly older men with silver hair, and glasses.
The moment when Ike (Gere's character) proposes Maggie (Robert's character), gosh we all wished we could be in Julia's shoes, running away for him!
3) Shall We Dance? (2004)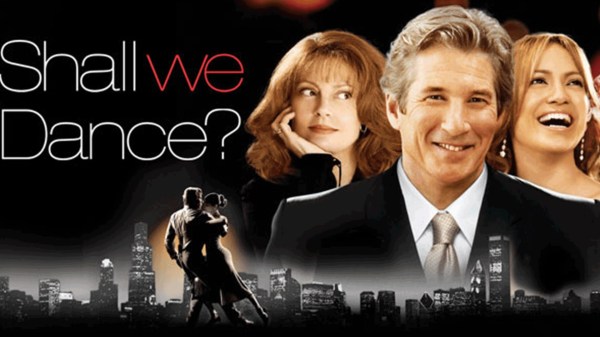 At first, you'd wonder what kind of a couple would Jennifer Lopez and Richard Gere make, but the two danced away to glory. And with them our hearts danced with joy. The passion with which he did a tango with JLo is one of the most mesmerizing dance performance by Gere.
But what totally stole our hearts was the romance he shared with Susan Sarandon, who plays the role of his wife, Miranda.
4) Hachi: A Dog's Tale (2009)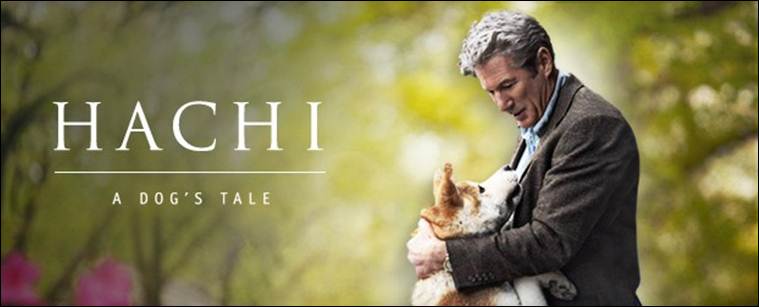 Richard Gere made a man with a dog look dreamy, caring and loving. He looked even more attractive petting a dog this time! Gere in this British-American drama plays a professor and will remind you of that one time you had a crush on one of your professors. This is one movie that will fill up your heart with a fuzzy feeling called unconditional love, only a pet, mostly a dog, can give.
5) Chicago (2002)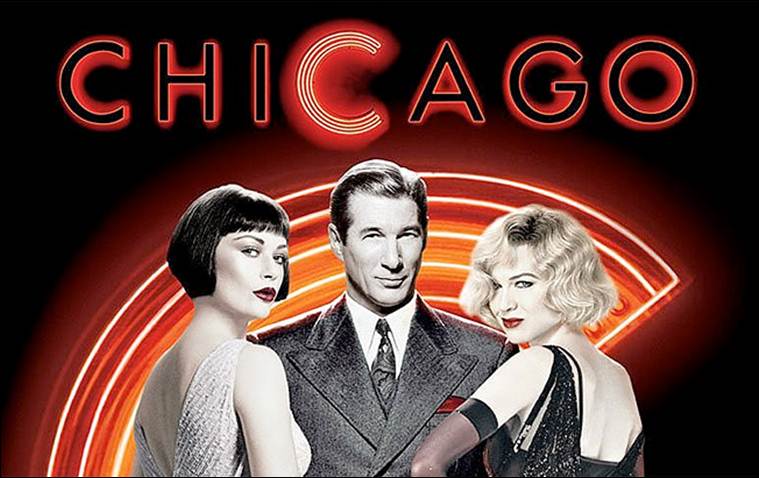 One of the more popular musicals in the time, Chicago was the first time Gere appeared in a crime drama as a lawyer. Here he was seen in a suave avatar, one like 007. He wore a glitter suit in the song Razzle Dazzle, and only he could carry off all that bling. He charmed his audience with Jazz performances and singing his own lines in the musical.
6) Autumn In New York (2000)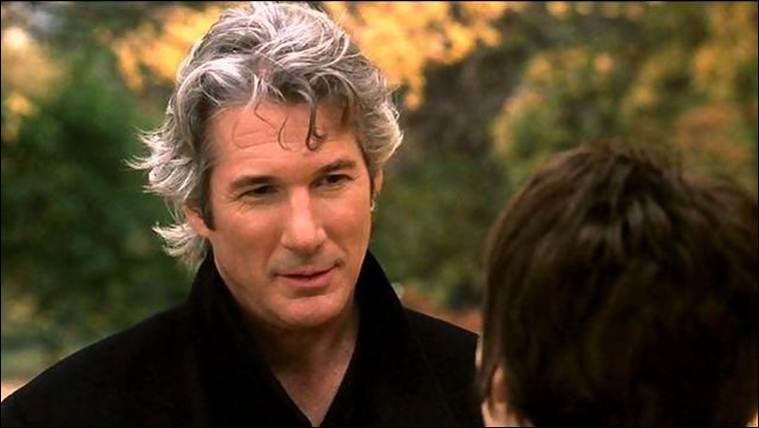 Amitabh Bachchan's Cheeni Kum is an unofficial adaption of Richard Gere's Autumn In New York. The story line is almost similar. Gere plays an older restaurateur and a womanizer in this one, who eventually falls in love with a considerably younger, but terminally ill woman. The concern, care and love he shows for her only makes us want him more.
7. Sommersby (1993)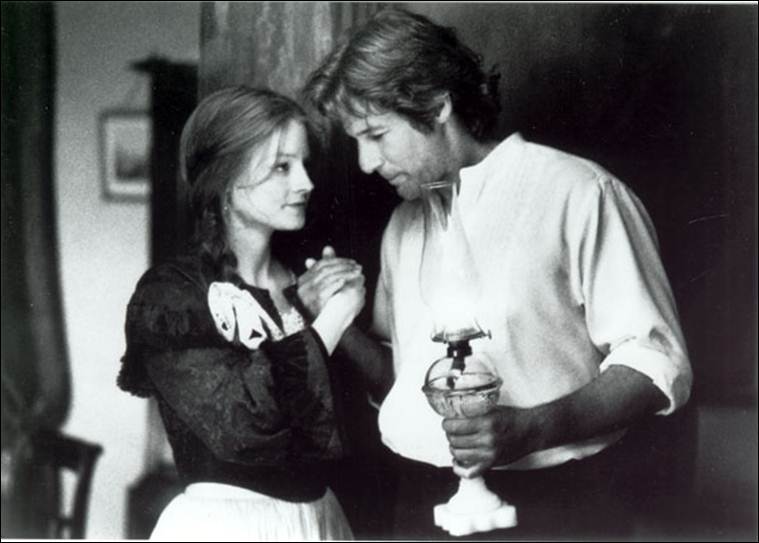 Even when Richard Gere plays the role of a farmer, he looks every but desirable. The transition from an abusive husband to a changed man, a man who loves and cares, shows Richard in all his colors. And we love him. The film wasn't a hit, compared to his other films, but you know you want to watch the gorgeousness of Gere with hair on his face!
8. An Officer And A Gentleman (1982)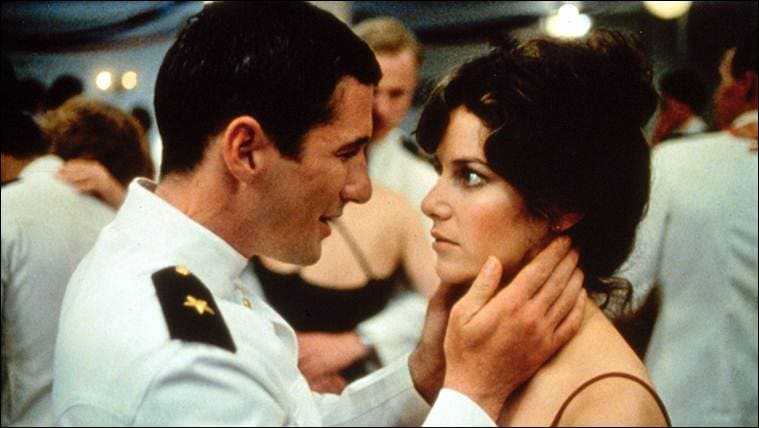 Feast your eyes on a very young and handsome Gere in a Navy uniform. He justifies our fantasies about men in uniform. One look at him and you'll be dreaming all day long about Richard Gere in all his awesomeness. You cannot miss the dreamy ending to this film. Why read fairy tales when there are Gere's romantic films, isn't it?
9. American Gigolo (1980)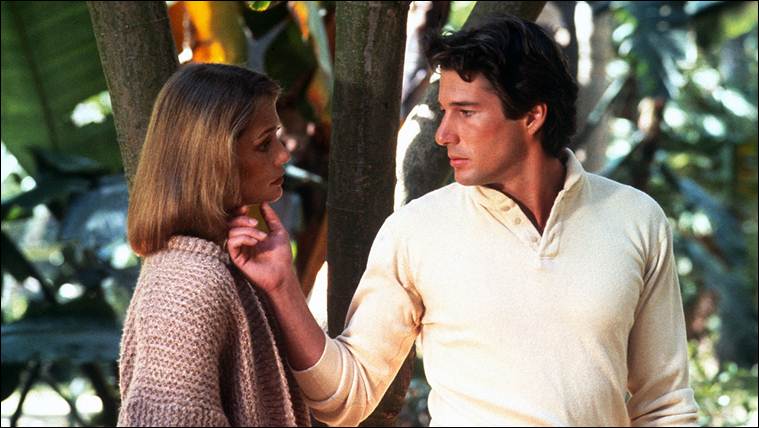 Gere has the potential to add glamour to any role, even when playing a male escort in American Gigolo. Here, a younger Richard Gere plays a male escort, who gets romantically involved with a politician's wife and also becomes a prime suspect in a murder. He is such a charmer, and a total eye candy. A highlight of the film? He sheds his clothes in this one!
10) Norman: The Moderate Rise and Tragic Fall of a New York Fixer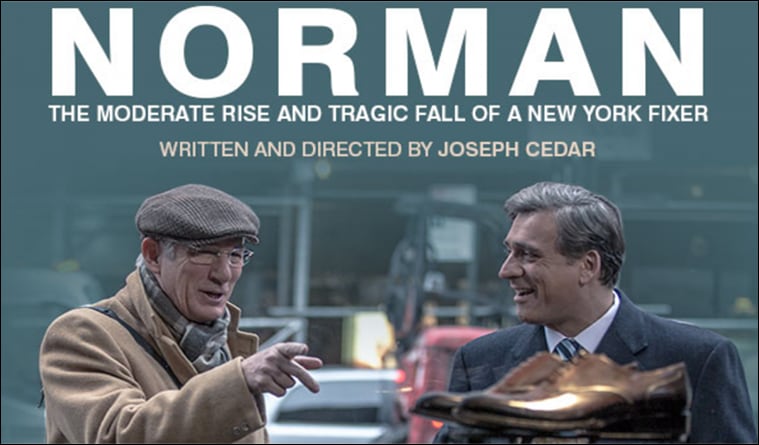 The older Gere in Normal: The Rise and Tragic Fall of a New York Fixer is what he always was, Hollywood's most handsome hero.
For all the latest Entertainment News, download Indian Express App
Share and Enjoy