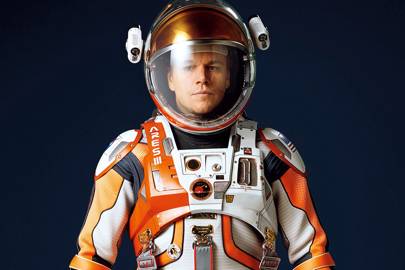 Great sci-fi movies deal with the future, big ideas and (quite frequently) how something in space will try and kill you.
We'll leave the arguments about what the best sci-fi movies of all time are to someone else, but coming up are some of best ones currently available on UK streaming services Netflix, Amazon Prime and on Now TV.
We've split the below list into sections for each service, so scroll on through for films from the streaming service of your choice.
The best sci-fi movies on Netlix
These are the best sci-fi flicks currently on Netflix. Also check out our best films on Netflix guide for more choices. And then there's our rundown of the best documentaries on Netflix and best Netflix series to choose from.
Ex Machina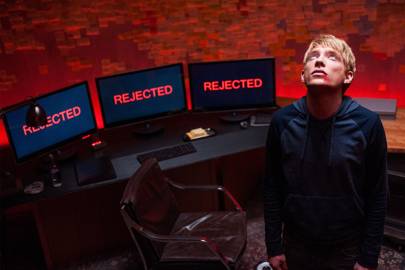 This psychological thriller won an Oscar for its visual effects and follows the slightly creepy story of a programmer who's invited to his boss's woodland retreat to carry out the Turing test on a AI-powered humanoid robot, which also happens to be 'female' and incredibly beautiful. What could possibly go wrong? Watch it on Netflix.
Primer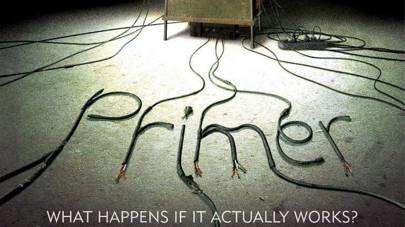 If you're not looking for a blockbuster, try this low-budget indie hit about time travel. Made with only $7,000, this film was shot mostly in the director's parent's house, but it still amassed a huge cult following and won the Sundance Grand Jury prize. It follows two engineers who accidentally build a box that can take them back in time, which they do – over and over again. This one is for fans of scientifically complex dialogue and plots which fry your brain.Watch it on Netflix.
Star Trek Into Darkness
In the absence of the original movies, specifically Star Trek II: The Wrath of Khan, this is the best Star Trek movie on Netflix. The second in the rebooted film franchise, Into Darkness sees Chris Pine and Zachary Quinto return as Kirk and Spock and as you'd expect from a blockbuster it's CGI-heavy with a preposterous plot. However, it's great fun, with plenty of Easter eggs to keep Trekkies happy. Watch it on Netflix.
Advantageous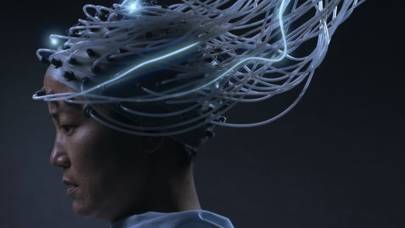 This 2015 indie sc-fi fantasy film is another Sundance prize winner. It presents an intimate dystopian vision of the near future and big-city life. It's not a special-effects fuelled film with massive explosions, it's much more focused on the characters and Gwen, a middle-aged woman who is fired from her job and, desperate for money, undergoes an experimental medical procedure. Expect undertones of gender roles. Watch it on Netflix.
Best on Sky Cinema and Now TV
All these films are available with a Sky Cinema pass on Now TV and on-demand for Sky subscribers with the Cinema pack.
The Martian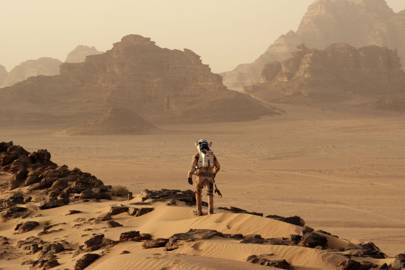 This excellent drama on Now TV was made with stacks of input from NASA and based on Andy Weir's hit novel of the same name. Astronaut Mark Watney (Matt Damon), who is presumed dead and mistakenly left behind on Mars by his crew, uses his skills as a botanist and his sense of humour to keep himself alive until a rescue mission arrives. But seeing as mission control think he's dead, it's going to be a long wait… Watch it on Now TV.
Pitch Black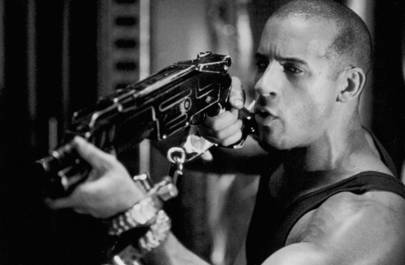 This is the low budget film that solidified Vin Diesel's place as a Hollywood star. It's set in the distant future and revolves around the crash landing of spacecraft full of prisoners on an inhospitable desert planet. The lucky crew includes notorious criminal Riddick (Diesel) who has surgically enhanced eyes that allow him to see in the dark. A great sleeper hit that shows what you can do without blowing the budget on sketchy CGI. Watch it on Now TV.
The Matrix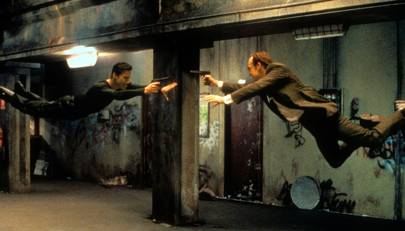 The Matrix single-handedly rebooted the sci-fi genre back in the '90s, gave people the tragically misguided ideas that wearing a full-length leather coat was cool and also introduced the world to 'bullet time' effects. The swishy mobile phones may now look hilariously dated, but the truly ground-breaking effects and a plot that continues to make you question your very existence make it worth revisiting. Watch it on Now TV.
Moon
Directed by David Bowie's son Duncan Jones, this low-key treat has a lot in common with 1972's Silent Running. Sam Rockwell stars as the solitary staff member on a lunar mining facility on the far side of the moon. With only his robot GERTY, voiced by Kevin Spacey, for company, he struggles with the solitude as his three-year stint draws to a close. Watch it on Now TV.
The Terminator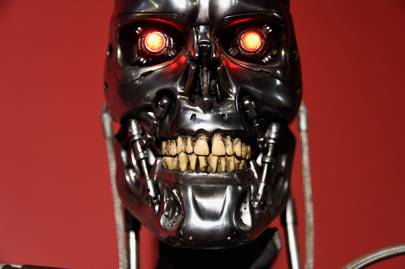 Another option from Now TV, James Cameron's 1984 classic stars Arnold Schwarzenegger as the cyborg assassin with the inexplicable Austrian accent. Initially clueless Sarah Connor spends the entire film trying to avoid being murdered by the relentless robot, who's been sent back from a post-apocalyptic future to terminate her. Almost more of a horror film than a sci-fi yarn, the original Terminator film is still terrifying. Watch it on Now TV.
Cloverfield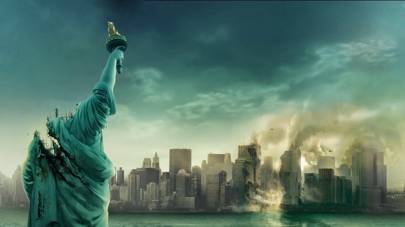 One of the very few films that actually makes a success of the 'found footage' format, Cloverfield follows a group of young New Yorkers and their attempt to flee the city following a devastating attack from a gigantic monster. Produced by J.J. Abrams and available to watch on Now TV, it's a little cliched in places, but shots of the alien creatures are kept to a minimum, making it genuinely scary. Watch it on Now TV.
Best sci-fi movies on Amazon Prime
For more viewing options from Amazon, try our guide to the best shows on Amazon Prime.
Interstellar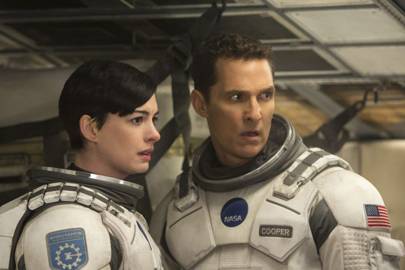 Christopher Nolan's epic takes place in a worryingly close dystopian future where crops are dwindling and humankind must look to distant planets for any chance of survival. Matthew McConaughey acts his space boots off as an astronaut tasked with tracking down a potential new home for the inhabitants of Earth. Backed up by some sound science, with a more than a little artistic flair, this is worth an afternoon in front of the TV. Watch it on Amazon Prime Video.
Attack the Block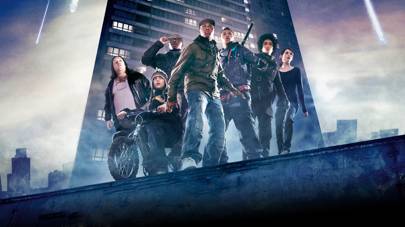 Before his days as a defecting stormtrooper in The Force Awakens, John Boyega was battling aliens on a South London council estate in this comic gem directed by Joe Cornish, of Adam and Joe fame. It also stars the new Doctor Who (or Doctor, if you insist), Jodie Whittaker, as a nurse who teams up with Boyega's teenaged gang to fight the extraterrestrial invaders. Watch it on Amazon Prime Video..
Citizen in the Temple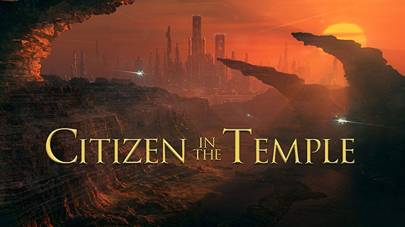 Citizen in the Temple is a pretty unknown short sci-fi / horror film available to watch with Amazon Prime Video. Directed and written by Jason Huls, it centres around one man on a desert wasteland planet, a scientist who is both working to preserve life and conspiring to bring down the big-brother like tyranny of The Consortium. Yet another dystopian view of the world which makes you shudder. Watch it on Amazon Prime Video.
The Zero Theorem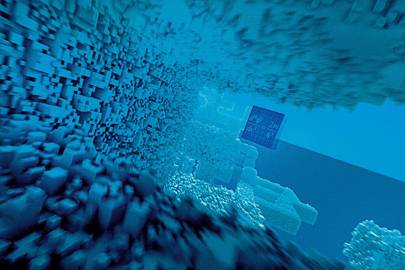 This visually stunning dystopian sci-fi is considered by many the third in Terry Gilliam's 'Orwellian triptych' which began in 1985 with Brazil and continued with 1995's 12 Monkeys, although Gilliam hasn't confirmed this himself. Christoph Waltz stars as Qohen Leth, a data-cruncher losing his mind, as he tried to reveal the meaning of life, while being watched by a mysterious entity known as "Management" (Matt Damon). Watch it on Amazon Prime.
Share and Enjoy